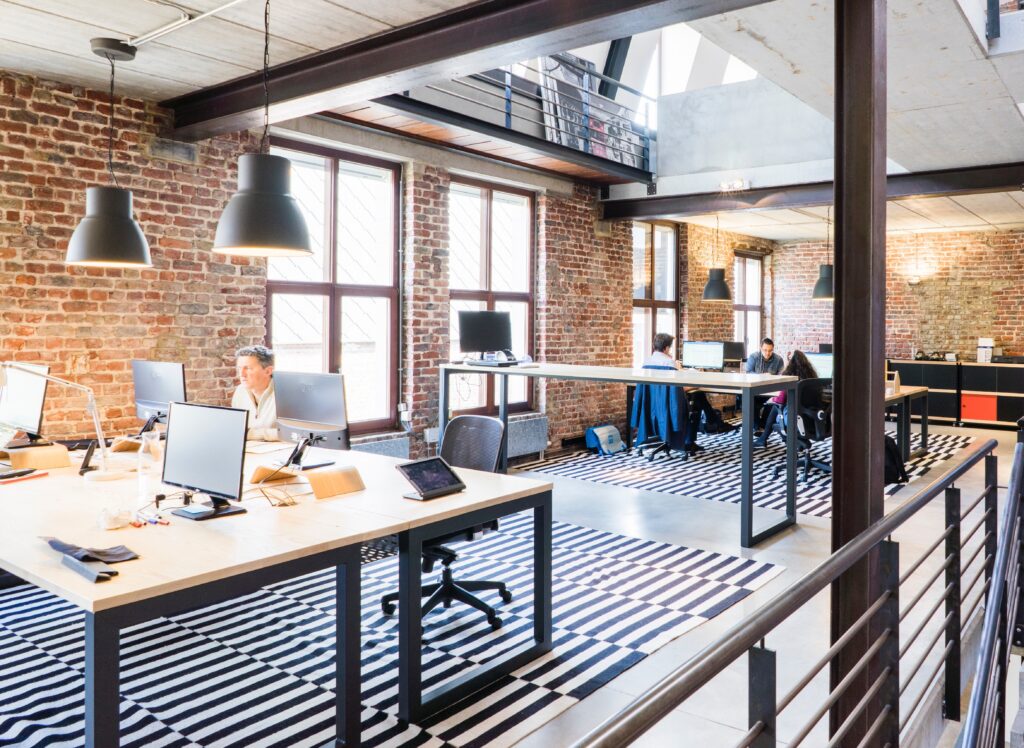 Best Commercial Cleaning Company
Are you searching for the right cleaning company, but have no clue where to begin? Sooner or later you will be in a position to hire a commercial cleaning company. Whether you are a manager or owner of your place of business. You will most certainly need the right tools to hire right the first time. AViVA is excellent at building and keeping long term client relationships. This is due to the fact that the company is local and family owned. This is a major reason you will want them on your list of possibilities.
AViVA is the best commercial cleaning company because the cleaning list of standards is proven daily. AViVA Cleaning Services specializes in cleaning small and large offices. We also serve a wide array of industries. Therefore, shops and warehouses are common for us. Remember that a clean and sanitary business is necessary for success. Also, it is a reflection of you. Your customers expect the best and you are the best. Your employees will thank you for a clean space too! But, how do you choose the best commercial cleaning company?
Define Best Commercial Cleaning
First, I will define what a commercial cleaning company is. I will do so in order to point out what to look for. A commercial cleaning company is a business-to-business vendor that provides janitorial services. What's more is that they provide the best commercial cleaning solutions. They provide solutions for businesses in most industries and settings. Cleaning services typically take place after-hours. This is because it avoids interruption to business operations. However, many companies require daytime cleaning due to high traffic.
Cleaning lists should include trash and recycling removal, dusting, bathroom sanitizing and break room sanitizing. Also, vacuuming, mopping, and cob web removal. AViVA offers these services as well as more to be sure your spaces are kept to a high standard. Other maintenance services include commercial carpet cleaning and window cleaning services. All the while, with attention to what matters most to you.
Strong Relationships
The first and foremost thing to consider is a company that responds quickly to you and provides solutions. This is an excellent way to form a loyal relationship and a strong rapport. AViVA is winning the hearts and confidence of their new clients daily, keeping their clients happy by building trust. A strong relationship is necessary and AViVA Cleaning Services dedicates a crew and staff to provide excellent service each and every visit.
Cleaning Mistakes
First off let's face it, you will make a mistake by not doing the proper research. Hiring the wrong company to save some money will cost you big. It is easy to win however, by following simple guidelines. First, it is frustrating to see a bad service delivered. Secondly, you see the job is poor and is staring at you in the face. Even more, the frustration is a result from not doing your due diligence. In other words, you are in a bad situation and are at the drawing board again!
Best Commercial Cleaning in Texas
As a matter of fact, AViVA Cleaning Services is the best commercial cleaning company for your needs. AViVA serves Dallas, Houston, San Antonio and Corpus Christi Texas. They are a cleaning industry leader with expertise and numerous great reviews. Most importantly, reviews can paint a picture for you before you buy. AViVA Cleaning Services LLC is a company reaching a decade in the industry. Keep in mind this commercial company is well known in Texas. You will find great client reviews on all social media platforms.
It is a company with cleaning experts and the best commercial cleaning in Texas. The experts provide high-performance cleaning services. Making it the best choice for you and your clients. It's cleaning crew members consistently train. Which is why they know how to clean and sanitize properly for your health. Also, once hired an account manager is assigned to you and is accessible practically 24/7 for your convenience. Your account manager actively follows up on crew member performance. This way you can hold them accountable. You will not have a reservation about your hiring decision. For example, AViVA will do what they say they will do, then do it over if it is not right that's the reason AViVA is the best commercial cleaning in Texas.
Best Commercial Cleaning Summary
In conclusion, AViVA is an industry leader with a team of experts. We have experienced cleaning crew members and staff. The team is dedicated to doing a great job the first time. AViVA its the best commercial cleaning company for your office. This is because crew and staff are passionate and loyal. Equally important is that they know their job functions well. You will see they provide exemplary cleaning services.
You can contact AViVA at any time. Team AViVA eagerly awaits to hear from you. We want to answer your questions. Go to www.avivacleaningservices.com and click the contact button. Get your free and easy quote today. There are cost-effective options so do not delay. It is an excellent opportunity for you to educate yourself. Learn more about cleaning, sanitizing and disinfecting. I am sure you have questions so give us a ring. Short on time, then send us an email or chat today.