Current Deals
Serving Dallas, Houston, San Antonio and Corpus Christi Since 2011
Stay Tuned for More Specials and Offers
🤩Great Marketing Opportunity🤩
You have been dreaming about marketing your BUSINESS, but can't at the moment? It is about to become a reality for YOU! AViVA and its marketing team want to help someone during stay at home orders come out and hit the ground running.                    
🗣This is a one time FREE Opportunity!!🎈🎈
Rules & Eligibility:
Any TX business owner that completes and summits our contact form (below) by the deadline of 4/24 at midnight will be placed in the lottery for the free marketing promotion.
A lottery style winner will be chosen on Friday at 10am and must accept/decline the offer by 5pm the same day. If we do not hear back we will pick another winner.
The winner will be sent a questionnaire and it bust be returned back to us no later than 5pm on Saturday 4/25 because the first post goes up on Monday 4/27.
You must have a business FB or Instagram account.
My name is Edgar Torres and I have a great opportunity for you. I LOVE business development and marketing!! Everything from legally creating and developing businesses with very little out of pocket, and setting it up like the pros. I want to help you gain more visibility on either your Facebook page or Instagram. Why? My marketing team and I want to help someone during stay at home orders come out and hit the ground running. 
We will not charge you for our time to create posts and videos over a 2 week period. This is completely FREE.
What you will get:
2 weeks worth of posts / video content specific to your industry for your business's FB or IG account.
3 graphic posts a week on MWF for 2 total weeks.
1 video post on Saturday for 2 total weeks.
1 video to promote a special offer from your company using white board animation techniques from our marketing team (2 minute long video max). We will provide you with a content questionnaire form in which we will use to create the video.
What to know:
You must be comfortable with giving us editor capability to your FB or IG account for 2 weeks.
Boosting is not included. We will recommend boosting on FB, however you will be responsible for paying if you choose to boost.
Each post and video will have our businesses water mark.
Military and First Responders 10% off
At AViVA, we're committed to supporting the men and women who have served and continue to serve.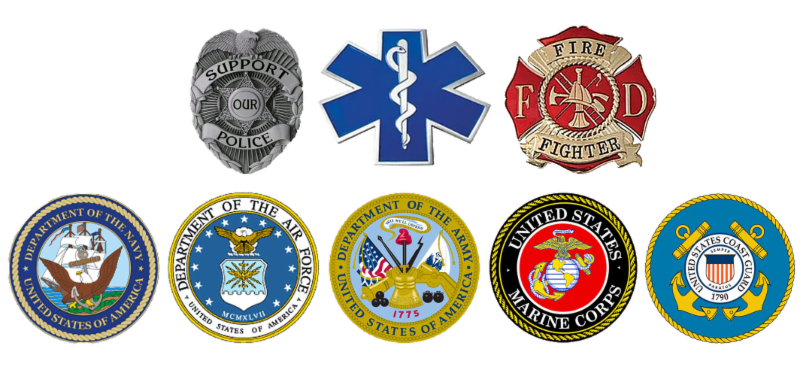 Thank You ! ❤️
To say thank you, we are proud to offer the following discount to veterans, active duty military members, law enforcement personnel, firefighters, EMTs, and first responders:
10% off any service
FREE CLEANING                                       No Obligation and No Contracts
If you are a decision maker at your company, and have the authority to accept our FREE no obligation cleaning offer, then please fill out our contact form to redeem today. It's as easy as pecan pie. Why wait?
Thank You for Watching!❤️
COVID Risk Mitigation
Professional Disinfection Services
With COVID-19 out among us, disinfecting your place of business is critical. Disinfection goes beyond maintenance cleaning. It allows for more overall coverage that wiping alone won't reach. Through application, you can help reduce your staff and customers' exposure to harmful pathogens.
Book now and get 20% OFF
Offer good until Sep 26 2020
Complete Coverage
Our mist spray system and technicians can provide thorough and oftentimes full coverage of an area and objects within a space.
Electrostatic Spray
We use electrostatic sprayers which positively charge the disinfectant droplets, making them smaller, more evenly dispersed, and causing them to stick to surfaces and hard-to-clean areas
Persistent Protection
We select chemicals based on their ability to provide extended protection after application. Products we use have a proven efficacy against Human Coronaviruses. This helps reduce the transmission of disease when the surface is exposed to pathogens after the service has been provided.
Back To School Special
Clean your Office!
We offer a full array of cleaning services in Texas. Proudly serving the Houston, San Antonio, Corpus, Dallas and it's surrounding areas.
Our September Discount: 10% OFF any service!
*ENDS 9/15/2020.
Get Fall Ready, with our Disinfectant Mist Spray.
Contact Us NOW!! Get a free quote.
: 281.937.4935
: Website:
https://avivacleaningservices.com/
Follow Us:
IG: @aviva_cleaning_services
FB: @avivacleaningservices
AViVA Cleaning Services

LLC
Contact Us
CORPORATE
DALLAS / HOUSTON
281-937-4935
SAN ANTONIO / CORPUS CHRISTI
210-624-7449
OFFICE HOURS
M-Sat: 8am – 5pm
Sunday: Closed